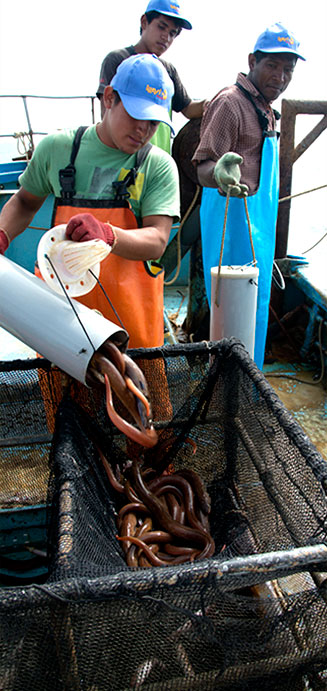 About us

Illari S.A.C., since the beginning of its activities, has focused its efforts on the generation of marine products for export. Illari has been in the market for 17 years, where it has managed to position its name, based on the quality and freshness of his products, based on the combination of human resources with advanced experience and technology, taking care of the environment.
In this trajectory we have managed to conquer the following export markets such as Asia (China, Hong Kong, Korea, Japan, Malaysia, Thailand, Philippines, Singapur, Vietnam, Turkey, etc.), Europe (Italy, Spain, Portugal, Russia, Lithuania, Ukraine, etc.), America (United States, Mexico, Cuba, Dominican Republic) and Africa (South Africa).
It is an effort developed in these years and the achievements in the export markets, is the permanent motivation as an organization of our day to day, reflected in the satisfaction of our customers.